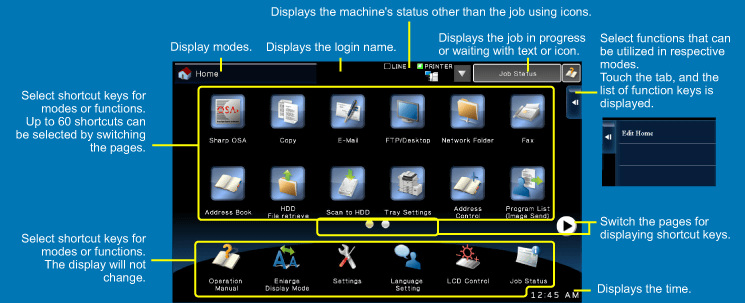 01007001.jpg
For procedures for adding and deleting shortcut keys, see the operational steps.
To set the home screen for each "favorite operation group list":
In "Setting mode (Web version)", select [User Control] → [Favorite Operation Group List] → [Home Screen List].
Perform this setting when user authentication is used.
Icon indicating the status of the machine
The icon shows the status of the machine such as connecting to a USB device.
Storing "Image Send" data in the machine's memory.

: When there is data to send
: When there is data to receive
: When there is data to send and data to receive

When connecting a USB device such as a USB memory to the machine
When communicating with an external application