The opened pages of a saddle-stitch pamphlet are split by page according to actual page order before transmission.
When using this function, you do not need to sort the original pages to be sent.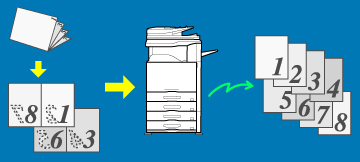 This function can be enabled when the original size setting is set to [Auto].
The document glass is not available for this function.