Send the front and reverse sides of a card as a single page, without the need to send each side separately.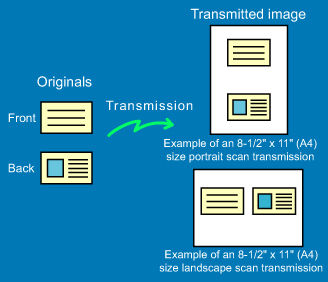 If the scan size is larger than the send size, it will result in a sending failure.
The ratio cannot be specified and "Rotation Sending Setting" cannot be selected.